BETA version. If you experience issues, please report them to bec [at] becfaye.com.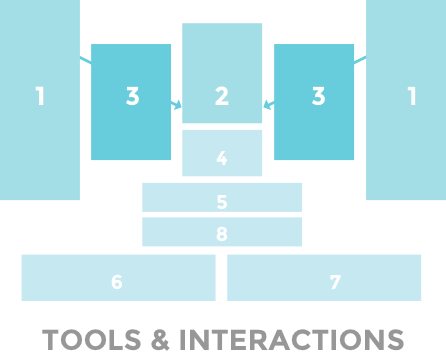 Marketplace Design:
UX/UI & Brand Design
A well designed, well thoughout marketplace will help you win the trust of your users.
If you need help designing the UX, UI or Brand for your Marketplace, book a discovery call.
Design is my life blood, and with 11+ years experience in design, and specialising in Marketplaces, you can be sure you're marketplace will look great!
Download the Marketplace Map
A strong foundation is the key for any Marketplace. The Marketplace Map and 'The 8 Pillars of Marketplace Success' is the best way to ensure you are building on a solid foundation.
Where to Start
Idea to Build
Grow & Scale your Marketplace